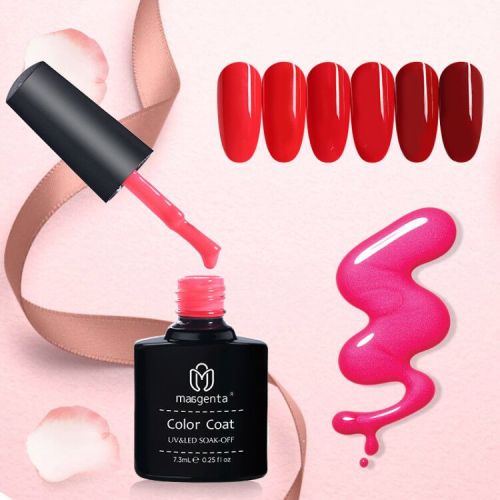 GEL POLISH COLOUR for creative nail art in bulk package
Item specifics
color

custom-made
package

bulk package
Description
With multiple formulas and a variety of more than 3000 colours available,
Maagenta's range of gel polishes can satisfy customers with different market needs.
All colours are manufactured under strict conditions and meet EU safety standards.
Maagenta's gel polishes are the perfect solution for OEM and ODM. MSDS sheets are available on request.
Characteristics

Formula

Product Positioning
Viscosity
Odor
Adhension
Curing
Top Shelf
Cost-
effective
Low
Medium
High
Low
Moderate
Normal
Good
Excellent
36W UV
36W LED
HIGH-GRADE GEL POLISH
PH3010 Series
▲
▲
▲
▲
2 min
30 sec
SUPER-GRADE GEL POLISH
PH3020 Series
▲
▲
▲
▲
2 min
30 sec
MEDIUM-GRADE GEL POLISH
PH3030 Series
▲
▲
▲
▲
2 min
30 sec
NORMAL-GRADE GEL POLISH
PH3040 Series
▲
▲
▲
▲
2 min
30 sec
SOLVENT-CONTAINING VERSION
GEL POLISH
PH3050 Series
▲
▲
▲
▲
2 min
30 sec
COLOR CARD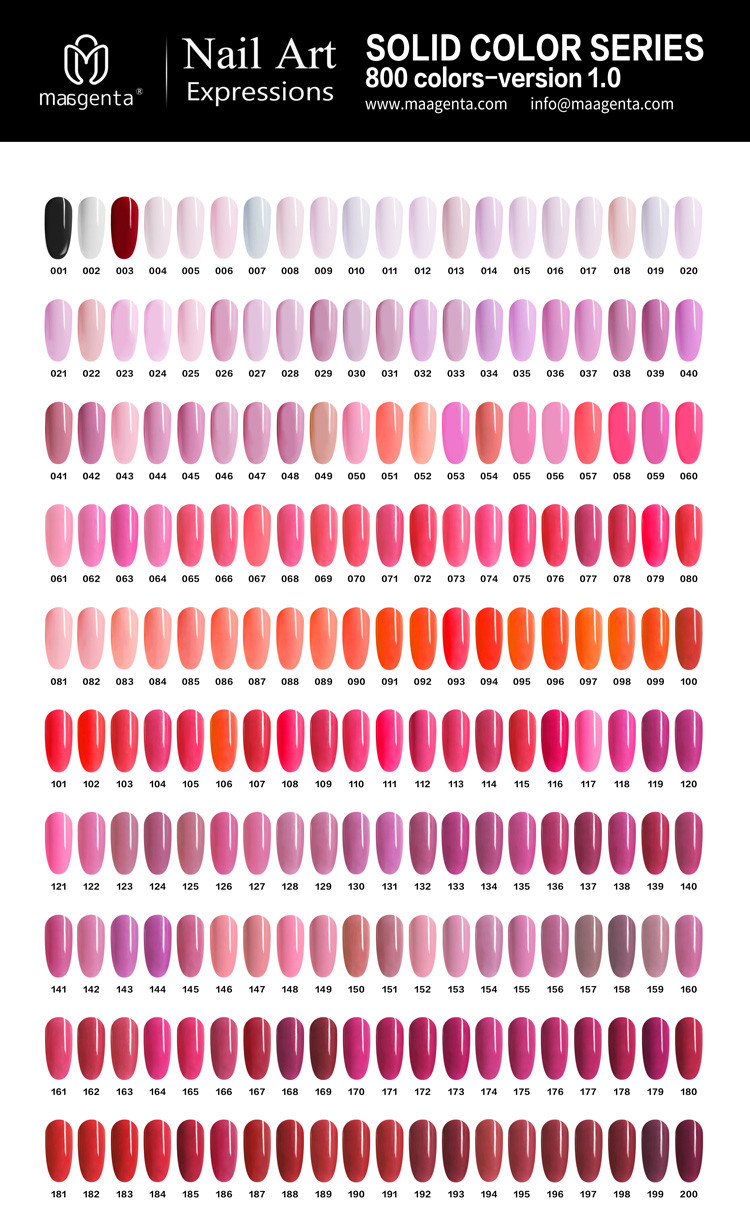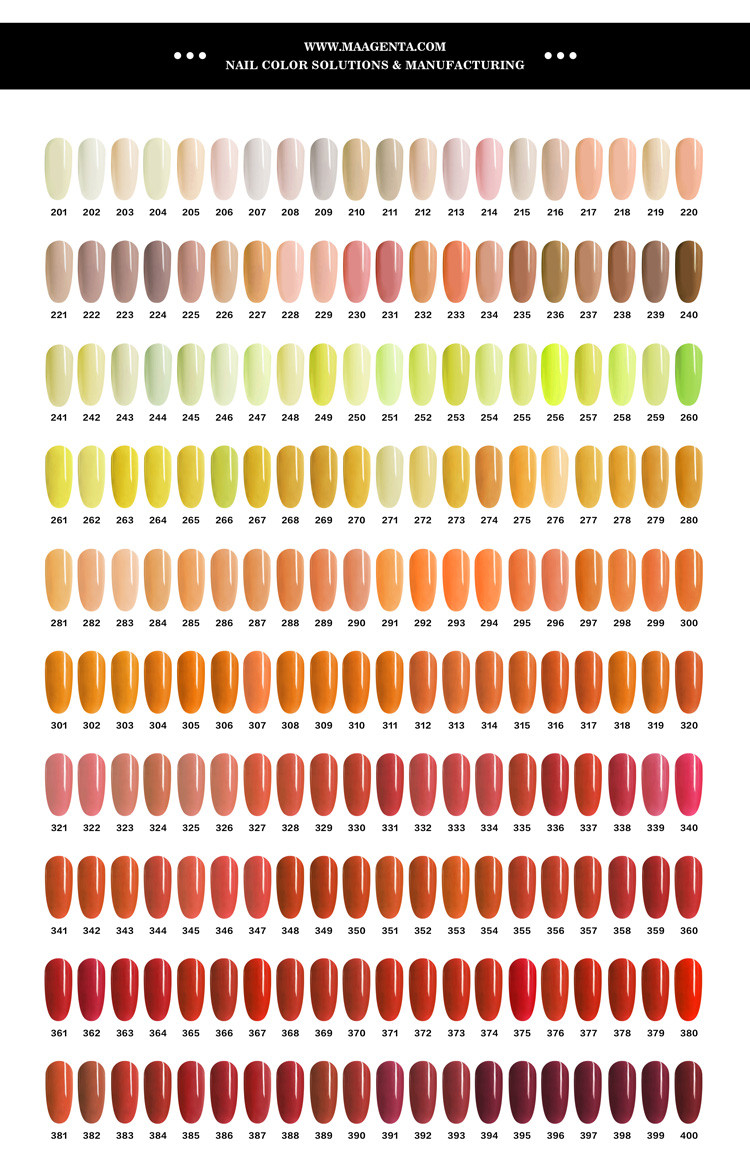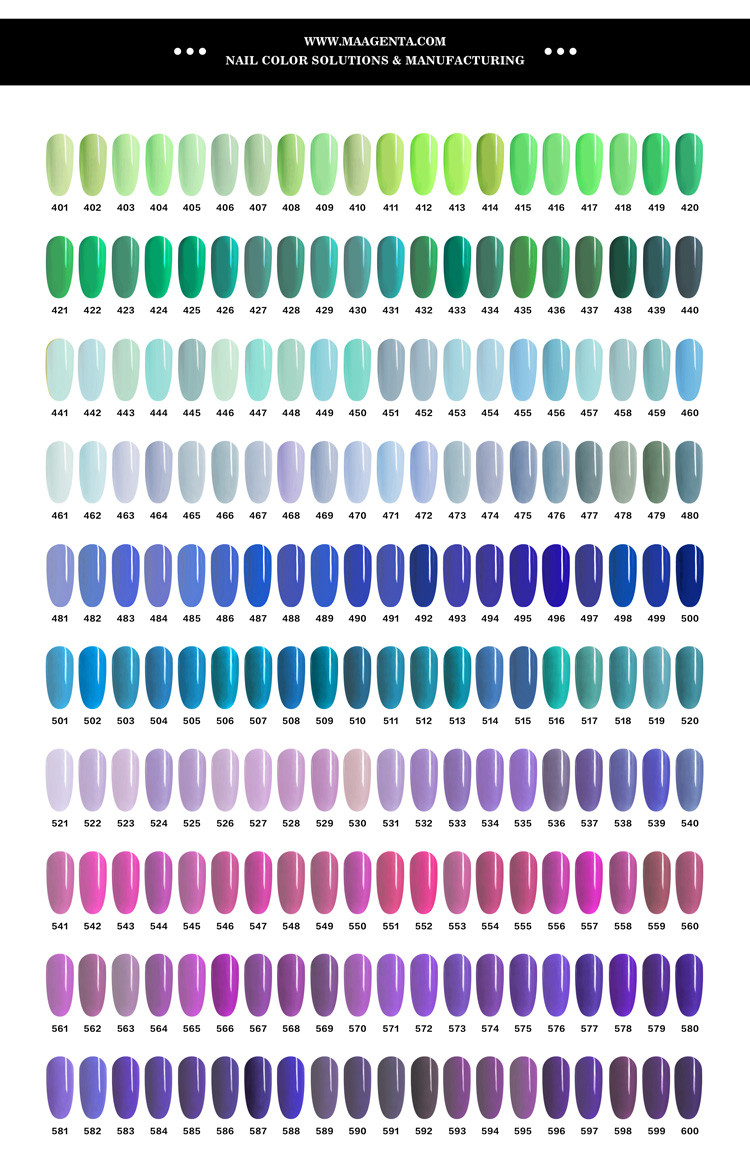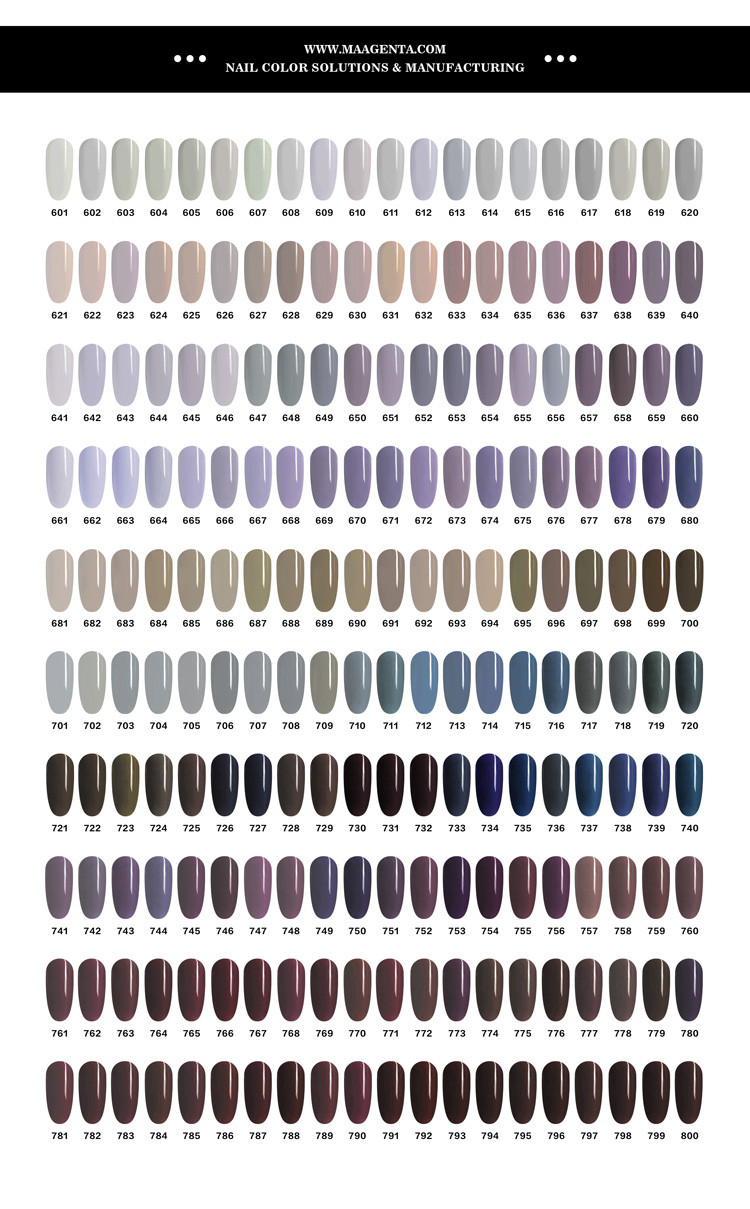 Download color card